Slip falls cause injury to countless people every year in the UK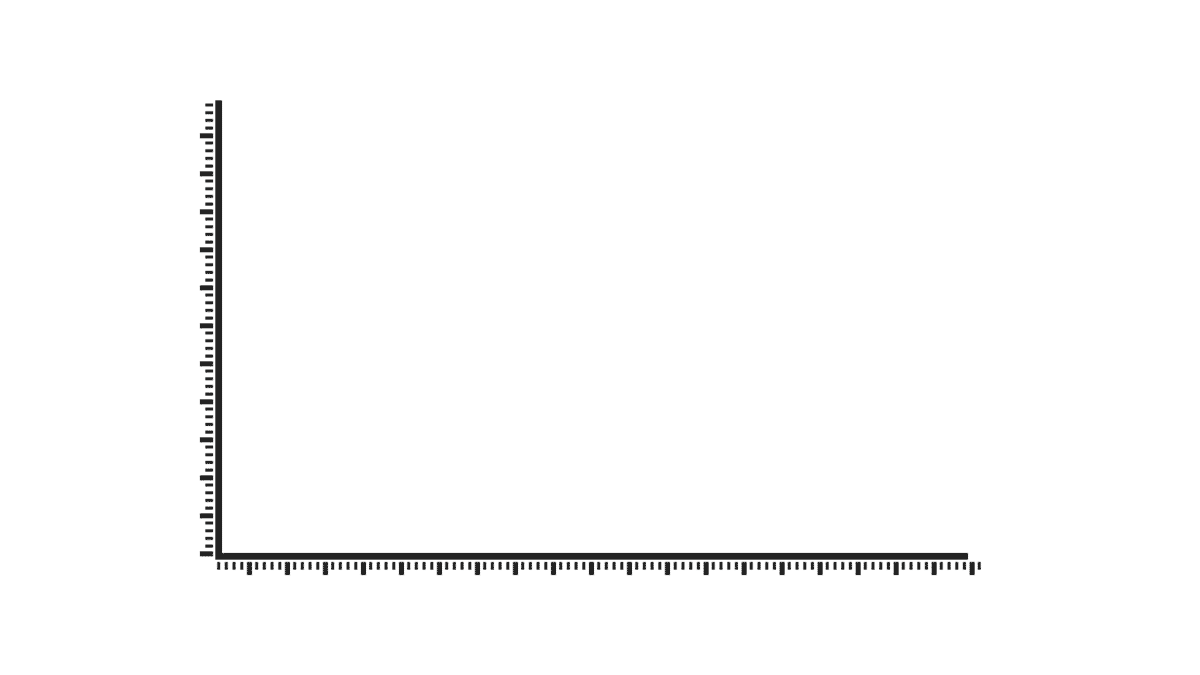 Slips, trips and falls are one of the main causes of injury to workers in the UK, responsible for more than 30% of all reported occupational injuries. Although many accidents main be minor, almost a quarter of all slip falls on the same level result in a more than 7 day absence from work, according to the Health and Safety Executive. Slips and trips can also indirectly cause more serious accidents, such as falls from height, which cause 26% of all workplace fatalities every year.
95% of major slips result in broken bones, but being injured in a slip fall accident can cause more problems than just physical pain. Many victims are left unable to work after their accident. A total of 6.3 million working days are lost due to workplace injuries in the UK, costing the country an estimated £500 million annually.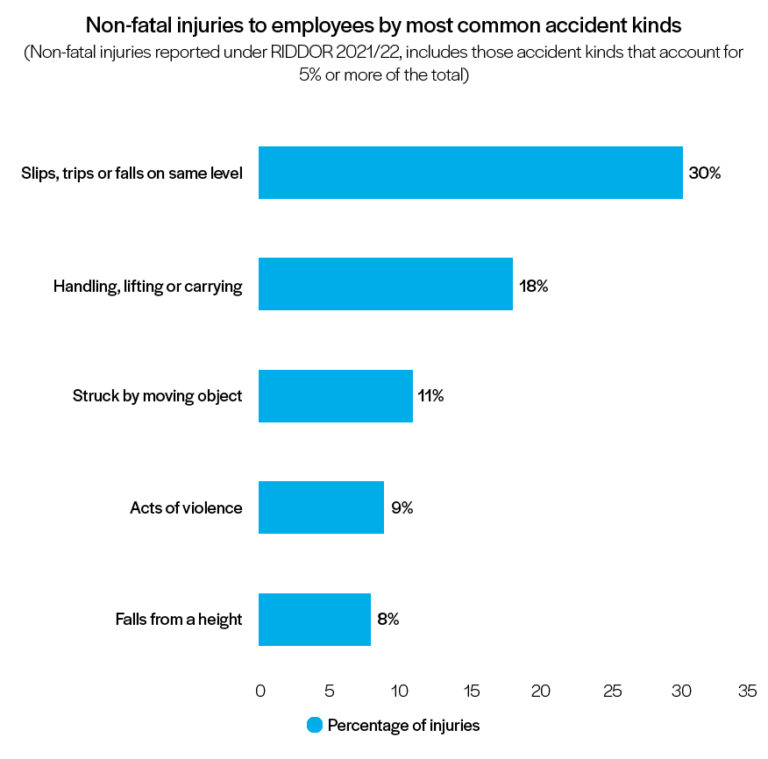 What causes slip fall accidents?
Slips, trips and falls can result from a number of factors. From poor housekeeping to problems with building infrastructure, issues with floor condition is probably the main factor in causing this kind of accident. One of the most common causes of slips is floor contamination, the surface made dangerous by spillages, leaks or weather conditions.  90% of all slips take place on wet or contaminated floors.
Cleaning is essential for removing contaminants that make floors slippery and unsafe, but it can also be a major cause of hazards. Incorrect cleaning methods or oversights have the potential of causing accidents to cleaning operatives and members of the public alike. Floors being left wet after mopping is an easy way of creating a slip hazard.
Preventative measures against slip falls are easy to implement, but correct use is vital. Safety signs are often essential in blocking access to hazards and warning those nearby of danger. However, they aren't a failsafe option. In an estimated half of all slip accidents, safety signs have been used. That being said, making sure signs are used correctly, and that the appropriate equipment is used, is important for preventing slip fall incidents.
SYR's Solution: Rapid Response One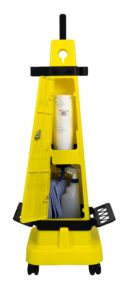 One of SYR's most recent innovations is the Rapid Response One, the next step in safety sign evolution.
This unique product has been created to be the perfect companion to daily mopping and spill management tasks. Functioning as a 2-in-1 safety sign and small trolley system, the mobile cone is complete with a braked castor, a convenient top handle and side tool holders, suitable for handles, mops and other equipment. There is also an extra feature that truly makes the RR1 special – an enclosed storage area in the centre of the cone. With a lockable door and adjustable shelves, this cupboard is ideal for holding small cleaning tools like cloths, spare mops and spray bottles.
How does the Rapid Response One help prevent slip falls?
People can slip on wet or contaminated floors within minutes of the mess appearing. When a spillage occurs, cleaning it up as quickly as possible is the best thing you can do to prevent accidents. Designed to improve efficiency, the Rapid Response One is an on-the-go storage system that keeps all you need for cleaning close at hand, reducing the amount of time it takes to clean. The RR1 can simply be wheeled over the cleaning site, affixed with all the tools you need to take care of the mess, blocking access to the spill (an essential step in preventing accidents from occurring) and cleaning it up all in one easy step.
In trials for a popular QSR restaurant chain, the Rapid Response One proved to be useful companion for daily cleaning, particularly at busy times, and was found to reduce cleaning times by half when compared to traditional mop and bucket cleaning techniques. For busy environments such as these, time is a valuable factor, and the RR1, used together with SYR's Rapid Mop, proved to be convenient solution for keeping the area clean and safe for their many customers.
The Rapid Response One has already been launched to great success in the UK, and we are excited to introduce this innovative product to customers around the world.
SYR Canada's Slip Fall Solutions
Launching in Canada in the near future, the Rapid Response One has been customised to suit the requirements of our Canadian customers. The cone has a bold print on all four sides of the cone, created using injection moulding techniques to ensure high resolution, with warning messages in both English and French.
Also available for customers in Canada is the new Dry-N-Safe. Inspired by the popular spill kits sold in the UK, the Dry-N-Safe is a premium spill management solution. The kit is built around a tall mobile safety cone, complete with a braked castor for extra safety and stability, and a selection of SYR's recommended tools for ensuring a quick and highly effective clean. As this durable cone, made of tough polypropylene, is affixed with tool holders, it functions as a small trolley system, keeping all the equipment together to ensure everything is there when you need it.
Like the Rapid Response One, the Dry-N-Safe works to prevent slip fall accidents by reducing the time spent cleaning up spillages. An integral part of the Dry-N-Safe is the Rapid Mop, a bucketless spray mopping system, designed for on-the-go cleaning. With its internal water reserve and triple spray jets, water can be dispersed directly onto the floor for cleaning. Using only as much water as needed, with the Rapid Mop floors are cleaned faster compared to traditional mopping techniques and left less wet, reducing the risk of slip accidents. As an extra step to keep floors even safer, the Dry-N-Safe kit also contains the Super Drying Mophead, a microfibre sleeve that absorbs up excess water to further reduce the risk of accidents.