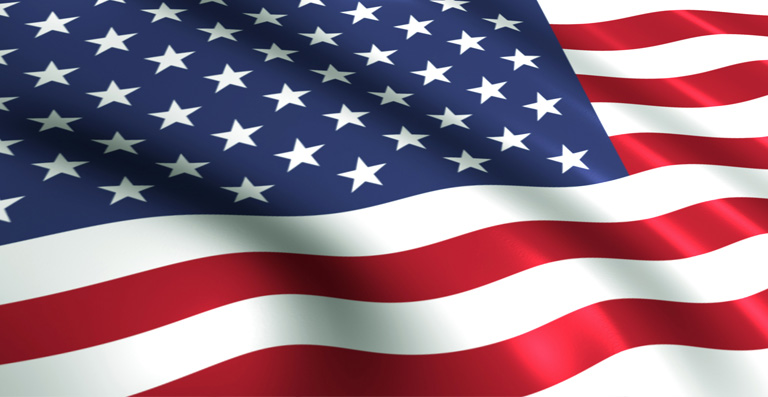 Independence Day is everyone's favorite summer holiday, but people will often stress about getting their homes and businesses alike ready this busy day. Cleaning floors and windows, checking stocks of food and drink, digging out your red, white and blue decorations from last year – there can sometimes be a lot to think about before the holiday, especially in 2021, when there's still a demand for maximum hygiene in light of COVID-19.
The 4th of July is a day for relaxing and celebrating, but if you are working on the day, getting prepared is the best way for everything to go smoothly and make sure your staff and visitors enjoy their holiday too. To help you out, SYR has put together a list of the top cleaning considerations for you to bear in mind for your business, helping everyone enjoy the festivities, whilst being as safe as possible.
Clean your business' front of house
It's always important to keep your business' exterior tidy and make sure your customers have a good impression of the first part of the establishment they'll see, but on a holiday like July 4th it's even more vital that you stand out from your customers. 
Holidays like 4th of July, when so many people are outside and having fun, can generate a lot of trash, from food waste and packaging, beer bottles, flags and even sparklers and fireworks. This mess can very easily end up littering your business, even if it's not produced by your customers, which can really harm not only the environment, but also your brand and overall reputation in your neighbourhood. Make sure all litter is cleaned up before it becomes an issue, by having staff take time to pick up any trash outside regularly throughout the day. Trash cans should also be routinely emptied – a smelly overflowing trash can will discourage people to use it and that's the last thing you want!
Another reason to tidy up the front of your store is that in the summer many people will want to sit outside and enjoy the sun and holiday atmosphere. Dirty outdoor seating areas can be a real deterrent to your customers, so take a moment to make sure any outdoor furniture and decorations are clean and presentable, and spruce them up if necessary. Umbrellas in particularly can easily end up dirty, but can be cleaned quite simply by scrubbing with a soft bristled brush, warm water and soap, and left to dry.
If you choose, decorating your business in full red, white and blue is great way to get into the spirit of the holiday, for both your staff and customers! Before putting up streamers, banners and other hanging decorations be sure to dust and clean ceilings and corners – if you don't, all your decorations will do is draw attention to any cobwebs!
Regular cleaning throughout the day
Holidays are often some of the busiest times of the year for restaurants and stores, so it's important that staff are prepared and an organised schedule in place to deal with this influx of customers. It is always the case that a good cleaning routine is important but it's even more vital now, what with the coronavirus pandemic in the last year. Even if the number of cases of the virus are dropping in your state, any public areas should still be cleaned frequently. Not only will this keep all your customers as safe as possible, but it will also give them peace of mind in what has been a very stressful time, helping them to enjoy their holiday to the fullest. 
In restaurants, tables should be sanitised often, ideally each time customers vacate the area. Bathrooms, too, should be cleaned on a regular basis, taking care to thoroughly disinfect frequently touched surfaces like handles and sinks which can easily harbor bacteria if left uncleaned. 
As a result of the holiday, floors should also be cleaned more frequently than normally, as more people coming into the establishment means messier floors. Sweep away any dirt or debris that might have been brought in on shoes and mop floors where necessary to thoroughly get rid of germs on the floor surfaces. SYR's Agitator mop, made in the US and an exclusive for our US customers, is the perfect mopping tool to remove stubborn stains with its built-in scrub brush. Best of all, it is designed to resist yarn wear and tear, staying fresher for longer, which looks great to your customers, reassuring them that your business is doing all it can to keep them safe.  
SYR stocks a wide selection of cleaning products to help your business stay clean and tidy, no matter what your cleaning challenges. Get your copy of our 2021 Catalog to check out our full product range today.
Happy Fourth of July!