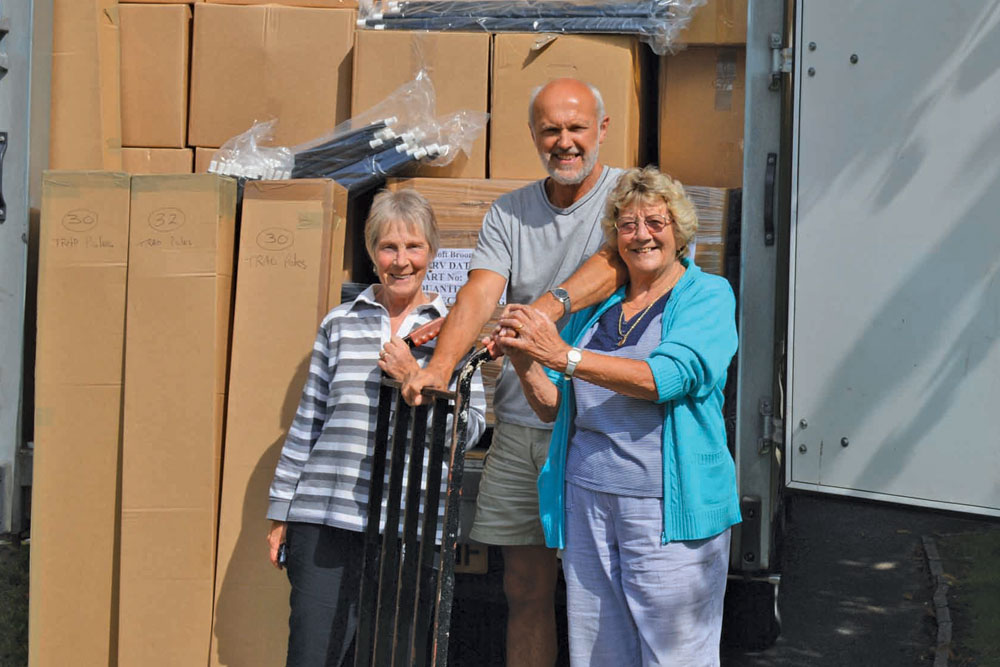 Church's cleaning crew cleaning up
SYR donated equipment to a group of parishes around Seighford in Staffordshire which support the charity Light for Children, supports children and young people living primarily in the county of Botosani, in north east Romania.
Light for Children aims to advance the Christian faith through the relief of need, hardship or sickness amongst children and young people, resident in, or citizens of Romania, by offering social, educational and spiritual support according to Christian principles.
Rev Andrew Hetherington said:
"The delivery came in SYR's seven-ton truck which was absolutely full with the boxes of cleaning equipment. It took a team of five men and two women from the church about one and a half hours to unload everything."
If you want to find out more information about Light for Children and how the church helps visit their website here.