INCORPORATE COLOR CODING IN YOUR WORKPLACE
WHAT IS COLOR CODED CLEANING
In the late 1990's the British Institute of Cleaning Science (BICSc) began to develop a universal color code which would be recommended for use in the USA cleaning industry. This process of color coding became so successful it is now adopted throughout the rest of the world.

Color coded cleaning is the process of designating colors to cleaning equipment in certain areas of a venue, reducing the spread of germs across areas and increasing hygiene throughout a business or home. The four main colors used to separate out areas – such as bars, public areas, kitchen & food preparation areas and restrooms – are red, blue, green and yellow.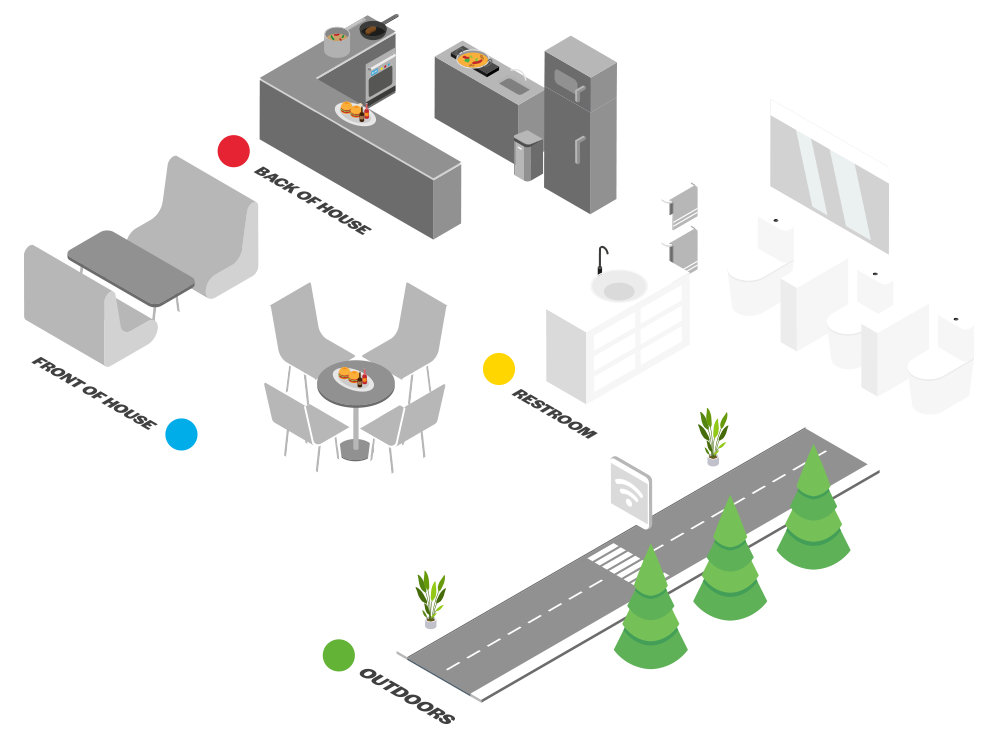 WHERE IS COLOR CODING USED AND WHO USES IT?
The color coordination of cleaning products can vary from business to business and the system you choose is entirely up to you. However, the above guide is the most broadly accepted system that most catering establishment adhere to. The color you assign to each area is your choice, so long as your staff members are trained on the system you choose.

Choosing to employ a color system in your workplace can make cleaning easy, efficient and in turn increase general hygiene and cleanliness.
The Benefits of Color Coding
– Reduces potential risk of cross contamination
– Encourages proper product use
– Quick visual indicator for managers
– Removes language barriers
– Simplifies training a diverse workforce
– Easy to separate and organize tools
– Increases consumer confidence in cleanliness
– Reduces risk of spread of infections