Upon the launching of our 2023 Product Catalogue, many customers may notice differences in the names and descriptions of a number of our products. This doesn't mean that our products themselves are changing. You can still expect the same great quality and innovative features that your SYR tools have always had, just under a different label.
Why have some of our products' names changed?
SYR is a company that has been around for a long time, beginning life as a small window cleaning business almost 70 years ago before making the move to manufacturing. Some of our products have been used to clean business across the country for decades already, and many have changed very little in that time, a true testament to the innovation and forward-thinking approach they were created with.
SYR is a company that is never content to stay the same. We may have been around for decades already, but we are constantly working to improve our business and the service we offer to our customers. Recently, SYR has undergone a number of developments in multiple different areas of the business: from the redesigning of our website and the launching of our online Product Database, to additions of brand new areas to our headquarters in Stourbridge, West Midlands, such as the Centre for Excellence in Cleaning (a training area) and a Product Showroom.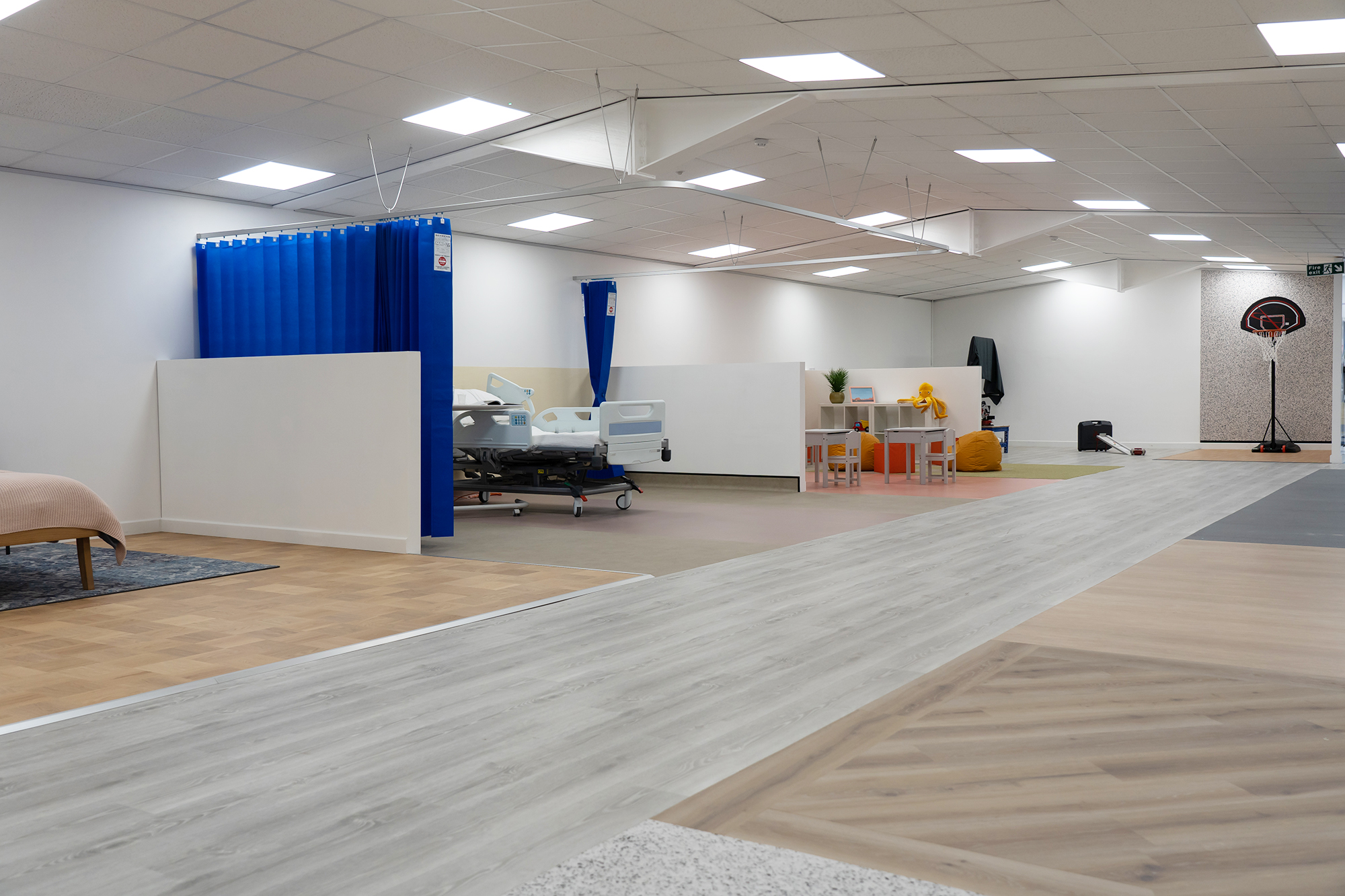 Even as our products still retain the same high standard of cleaning and are as innovative as ever, we also recognise that as our company has expanded and modernised, some of our product names and descriptions are no longer fit for purpose. Our product catalogue is constantly growing. We offer new and improved cleaning tools every year, and we want to ensure that every product remains easily identifiable to our customers whilst still retaining its unique identity.
SYR's product name changes are how we keep our company up-to-date
For some products, the case is simply that some of the names are now out of date. Interchange, SYR's popular and award-winning range of handles and compatible cleaning tools, used to be known as Freedom, and a few products, including mops, still retained that label even as newer products became Interchange. We are now updating these products to make everything in this range cohesive and to help customers more easily identify which tools are suitable for use when building an Interchange system for cleaning.
In many instances, product names have been adjusted to provide greater clarity as to what the tool is and what it can be used for. The names of several of our mops have been altered to make products easier to identify: changing the size classifications to small, medium and large, adding the mop type (Kentucky, socket or flat mops) and including the mop material, such as SYRSorb or SYRTex. This, combined with our new 'Which Mop Fits' feature in our latest Product Catalogue, makes it easier than ever for our customers to find what they are looking for and discover the best products to use them with.
SYR's product name changes reflect SYR as a modern company
It is also very important to us that all aspects of our business reflect our values and mission statement as a modern company. This is another reason why some of our products may have been altered, to better fit with who SYR now is as a brand. The name change of one collection of SYR's popular bucket and wringer mopping combos is a good example of this. The products formerly known as Lady or NU Lady, such as the Lady Mopping Combo, NU Lady Combine System, and NU Combine 2 System, are now called Duo Press.
These product name changes will not only better reflect the versatile capabilities of these innovative mopping solutions but we hope that it will better suit our position as a modern company. SYR have been champions of women in cleaning for a long time. We are a woman-owned company, with a female CEO and women present at every level of the business, and have always recognised that the cleaning industry is one that is truly diverse. Cleaning is a job that can be performed by both men and women, and indeed it is, with 53% of people in the cleaning industry now being male and 47% female, although women still hold the majority in the domestic cleaning sector. We want to resist the idea that cleaning is in any way a gendered activity, moving away from the stereotype of the 'cleaning lady' of the past. We hope that the renaming of this classic product is a step forwards for us as an inclusive and equal company.
SYR's New Names: Before and After
Changer Mops -> TriChange Mops
The Changer range of Kentucky-style mops have been a popular choice for daily cleaning in large space areas. Made of durable SYRTex, these larger size mops are designed to provide greater coverage for an efficient cleaning experience, whilst also staying fresher for much longer than traditional cotton. Despite the wide use of these products, some customers may still not be aware of one of the key features of this style of mop: the three mopping surfaces.
Simply by twisting the mop head, operators can make use of three separate mopping surfaces. In addition to either side of the mop head the underside can also be used for cleaning, a unique design that improves mopping efficiency by using the entire surface area of the mop when cleaning. This triple-sided cleaning allows for continuous cleaning long after a traditional mop would have become dirty, as well as reducing the likelihood of mess being transferred back onto the floor during cleaning.
All of the products previously known as Changer will now be labelled as TriChange. Not only does this new name draw attention to the three mopping surfaces, but it also gives a stronger brand identity to what is one of SYR's most unique and popular products.
Lady Mopping Combos -> Duo Press
The unifying of SYR's popular Lady and NU Lady mopping combos under the Duo Press label does more than just better suit our position as a modern company. The updated name also reflects the true versatility of these mopping solutions.
The duo purpose buckets can be used with different mop types, depending on the model it can be compatible with socket mopping and kentucky mopping or flat mopping as well as traditional string mopping techniques, and are complete with a powerful wringer to effectively press out the maximum water from the mop head for a more efficient cleaning experience.
Pal-O-Mine -> Abra Eraser
A small yet powerful option for spot cleaning floors and other surfaces, the Pal-O-Mine is another of SYR's iconic products undergoing a name change. Replacing the Pal-O-Mine Sponge and Holder, the Abra Eraser is a truly magic solution for cleaning. Using high quality melamine technology, its construction creates an abrasive texture to easily lift dirt and grime from surfaces, using minimal water and chemical cleaning solution. Highly effective even on specialist non-slip safety floorings, the Abra protects and maintains floors surfaces, as well as offering an efficient and low-effort cleaning solution for operatives compared to strenuous mopping and scrubbing.
In addition to the name change, the Abra Eraser will also be available with a brand new look. Replacing the Pal-O-Mine Holder's four-way colour options, the Abra Eraser Holder comes in a single neutral grey colour, suitable for use in any cleaning environment. SYR has made this substitution as part of our mission to cut unnecessary plastic manufacturing, in order to reduce our carbon footprint and minimise emissions generated as a large-scale manufacturer.
Kwiki Mop Holders -> Clip-It Mop Holders
The range of Kentucky mop holders formerly known as Kwiki will now be named Clip-It, matching SYR's pre-existing selection of socket mops and holders. With a secure clip, complete with teeth to hold the mophead in place, these mop holders are designed to be a quick and easy option for everyday mopping requirements.
While the Kwiki II Kentucky Mop Holder will be replaced by the Clip-It II Kentucky Mop Holder, what was previously the Kwiki III Kentucky Mop Holder is now the Clip-It III Evolve Kentucky Mop Holder. The extra label of Evolve has been added to make choosing the right product easier for our customers, as this type of mop holder is designed for use with the LTS Evolve, which has a unique wringer (suitable for both Kentucky mops and flat mops). This is just another one of SYR's product name changes that helps customers to select the product that is suitable for their cleaning requirements, ensuring the best cleaning standard.
Scrator Brush -> SYR Hi-Lo Brush
What was formerly known as the Scrator Brush will now be named the Hi-Lo Brush. A name already used by SYR and our customers in other countries, including the USA, this change is not just to create cohesion of SYR products across our global chains, but it is better reflects the versatility of the product, which can be used to clean more than just the floor. 
A multi-purpose tool, this brush is remarkable for its tough bristles all around the side of the block, allowing it to clean from all angles, making it perfect for not only deep cleaning floors, but also edges and corners, both high skirting boards and low floors at the same time. Many of our customers may not be fully aware of this multi-functionality, so we hope that this new name will offer greater clarity on the full potential of this product.
Sentry Cone -> Short Caution Cone
Another of SYR's products which is changing its name is the Sentry Cone, which will now be known as the Short Caution Cone. We feel that this name change will offer greater clarity, as with this more simplified name customers will know at a glance exactly what this product is – a smaller size safety cone.
The Tall Safety Cone, a standard sized safety cone, has also been changed to the Tall Caution Cone to match.