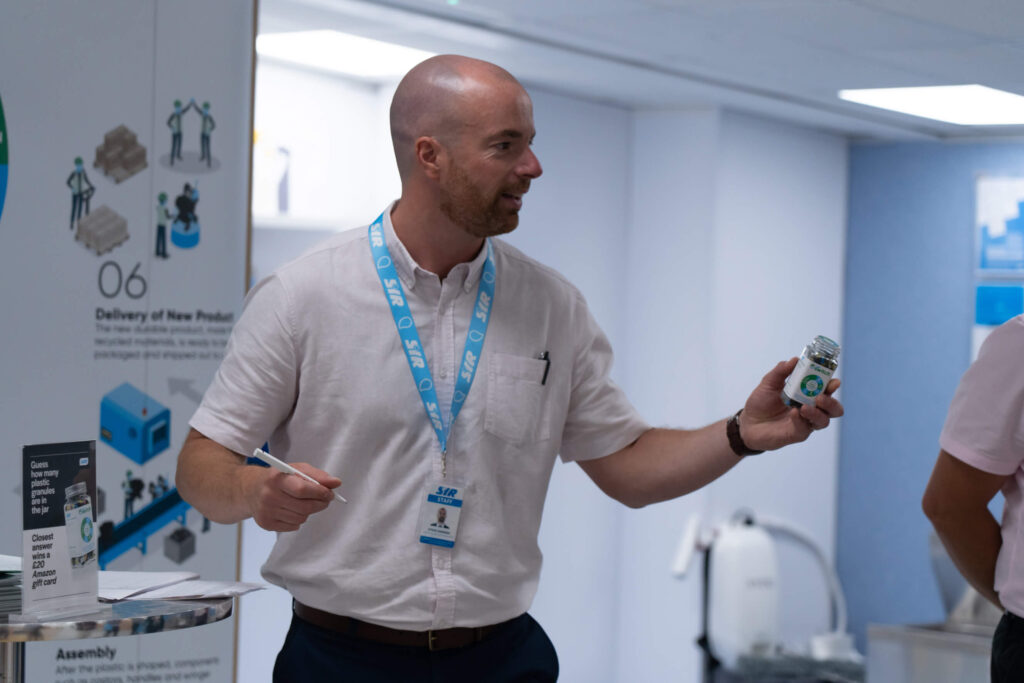 On Tuesday 12th July SYR were proud to take part in Jangro's Catering Training Day, an event for suppliers and Jangro members of the catering and janitorial industry. Hosted at our very own headquarters in Stourbridge, West Midlands, this was an exciting opportunity for us to show off not only some of our newest additions to our product catalogue, but also our expertise in achieving the best in service.  
With around 60 delegates, everyone in attendance participated in small group training sessions with 9 different suppliers. Representing a range of different equipment essential in the catering industry, from packaging and tableware, to eco products and of course cleaning tools, this training day aimed to equip attendees with all they need to achieve the very best standard in hygiene, efficiency and performance for their business.
SYR had the exciting opportunity to exhibit a number of cleaning tools at the Training Day, with a particular focus on our eco-friendly SYR Switch range. From recycled plastic buckets and mopping combos, including the TC20-R and LTS-R, to our high quality cleaning cloths, our fully colour-coded ranges are perfect for the catering industry, ideal for preventing cross-contamination and maintaining cleanliness in food preparation areas.
Your team made the room look professional and the event was very well organised. Your facilities are amazing, you've got a great space and we're really looking forward to sorting a dedicated SYR training day when it's finished.
We also showcased our newly launched Cradle to Cradle scheme, an extra way that SYR are working with our customers to reduce our collective impact on the environment. A system in which old or worn polypropylene SYR products are returned to us at no extra charge to our customers, we use this still usable plastic and transform it into all new cleaning tools, such as our LTS-R and TC20-R mopping combos and Lucy-R Bucket. Made from recycled materials yet just as tough and durable as any virgin plastic product, with Cradle to Cradle we are aiming to prove that achieving the best in cleaning doesn't always have to be done at the expense of the environment.
Sharing information about a wide range of SYR products and services – from our newest additions to our SYR Switch range of sustainable cleaning tools, to the SYR TechTeam service offering expert cleaning advice to SYR customers – this event was an amazing opportunity for us to showcase all SYR has to offer and sharing our knowledge with likeminded individuals across the Jangro network.