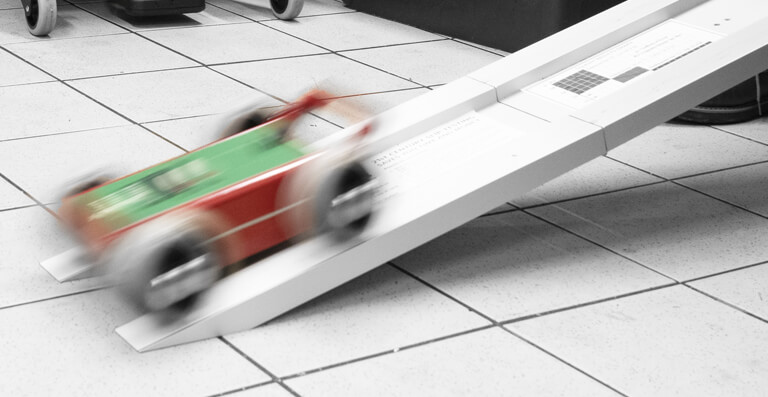 Questions about your business' cleaning? Let us come to you!
Because every business is different, every business will have their own unique environments and cleaning challenges, and with the huge amount of cleaning products and tools that are out there, it can be difficult to know where to begin formulating a cleaning strategy for your team. Fortunately, SYR has a solution. The SYR TECHTEAM, comprised of skilled professionals with years of industry experience and a passion for advancing cleaning practices, offers a bespoke service: through analysing your company's existing cleaning practices and producing a detailed site survey, they will help your business address any cleaning needs with exclusive advice and recommendations. No matter where you are in the UK, a member of the TECHTEAM will come to you; and the best part is, it is completely free to all SYR customers!
How can the SYR TECHTEAM help your business?
Deliver more for less
Save money without compromising performance: the TECHTEAM can advise on product alternatives and application uses to identify where cost savings can be made.
Improve standards
Maximise your cleaning team's performance with the development of efficient hygiene strategies.
Explore latest innovations
It can sometimes be a challenge to alter cleaning practices and equipment when they have been in place for a long time and staff may be resistant to change. The TECHTEAM can guide you through all the newest industry developments, helping staff to understand the benefits of new systems, to ensure delivery of operational excellence.
Ensure compliance
Using their expert knowledge and site-focused approach, the TECHTEAM can help you identify potential risks and hazards within the workplace, and inform on how best to address them.
Knowledge enhancement
The TECHTEAM is ready to support your cleaning team, from offering instruction on new products to advising on more efficient industry practices. 
Drive sustainability
Here at SYR, we are always looking for ways to do our bit to help the environment. The TECHTEAM can advise your company on the best green products and practices, maintaining high performance and efficiency and minimising unnecessary waste.
Creative bespoke solutions
With the TECHTEAM, you will always get a service that is tailored exclusively to your business. Receive guidance on how to solve specific cleaning challenges, utilising our Research and Development team to maximise results.
Slip Fall testing
They will evaluate your business' current slip risk status, with clear test results and demonstrable solutions to help make your work environment safer for everyone.
Independent assessments
With a full and comprehensive review of your entire cleaning operation, accompanied with personalised suggestions and recommendations for improvement, you'll be guaranteed to see results.
No matter what sort of work you do, from quick service restaurants to healthcare, the SYR TECHTEAM will work to understand your business, and the needs of your customers, service users or staff, to find cleaning solutions that work for you. Our commitment to building a strong and valued relationship with those we work with is what makes SYR stand out from its competitors, and our customers love our personalised and completely free service.